Neighborhood Design Build Studio
Faculty
Program Chair Steve Badanes
Howard S. Wright Endowed Chair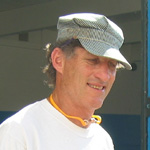 Steve attended Wesleyan University for undergraduate studies and Princeton University, where he received a master's degree in architecture. He has received grants from the National Endowment for the Arts and the Graham Foundation for Advanced Studies in the Fine Arts, as well as a Fellowship from the Association of Collegiate Schools of Architecture. He has conducted design/build workshops at the University of Technology in Helsinki, the University of Oregon, the University of Washington, the University of Miami, Ball State University, the University of California San Diego, and Florida A&M University.
As a practicing architect, his commissions have included private homes, artist's studios, and the winning entry, "The Fremont Troll" in the Hall of Giants 1990 Competition at Seattle, Washington. Steve is a founder of Jersey Devil, an architectural firm perpetuating the tradition of medieval craftsmen. The firm is comprised of skilled craftsmen, architects, inventors, and artists "committed to the interdependence of building and design." Jersey Devil architect/builders live on-site during construction of their designs, which are known for energy efficiency and innovative use of materials. Steve has lectured on Jersey Devil work in 46 states and 10 countries. The work has been profiled in Devil's Workshop – 25 years of Jersey Devil Architecture published by Princeton Architectural Press.
As the HSW Chair at UW, he leads students in the Neighborhood Design/Build and co-founded the Mexico Design/Build program with former UW professor Sergio Palleroni. During the summer he teaches at the Yestermorrow Design/Build School in Vermont and has worked in Africa with the Department of Architecture at Miami University.
Staff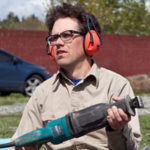 Jake is a UW M.Arch graduate with over 10 years of building experience. He currently co-teaches the design/build studio and works at the Miller Hull Partnership. Prior to graduate school, he worked as a lead carpenter for 8 years with JAS Design Build. He has built projects for Hutchison & Maul Architecture, Peter Cohan Architecture, and SHED, as well as designing and building his own projects and collaborating with other builders and designers.
Chad co-taught the studio in the Springs of 2007-2010. He is a UW M.Arch graduate, an independent design/builder and also the founder of Chadhaus, a design and fabrication workshop focused on craft, function, and environmental sustainability.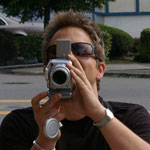 Thomas co-taught the studio in Spring 2006. He also received his M.Arch from the UW and is a founding partner of SHED, a Seattle architecture and design/build firm. Thomas and Scot Carr (see below), designed the Market Heritage Center at Pike Place Market, which was also built by the firm.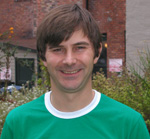 Dave received his M.Arch from the UW in 1996. He has been a Designer/Project Manager at Environmental Works Community Design Center, where he designed commercial and residential buildings for a variety of low-income clients. Projects include the Pike Place Market Childcare Playground, the Wing Luke Elementary School Daycare Center and the Lao Highland Community Resource Center. He has also worked with SHED and Mahlum Architects and has had his work featured in the Seattle Times Pacific Northwest Magazine. Dave co-taught the Fall studio with Steve in 2005.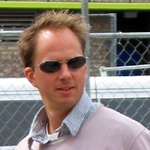 Damon received his undergraduate degree from Columbia University and an M.Arch from UW. Damon was a founding partner of SHED. Damon co-taught many studios with Steve between 1995 and 2005.
Scot Carr
Scot received his undergraduate degree from the College of William and Mary and is a UW M.Arch graduate. He is an associate architect at Weinstein A|U in Seattle and co-taught the studio in Spring 1997.
Penelope West
Penelope is a UW Architecture graduate with her own practice in Seattle. She co-taught the studio in Spring 1996.
Catherine Maggio